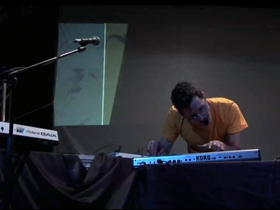 Abacom System is both an electronic music producer and audio technician from Roma. He started to play and make live performances in 1997.
From 2001 to 2004, he joined Neuropa, a small independent label, collaborating with other musicians from Italy.
In 2005 he stopped playing live and moved to Milan to attend a course of Audio Engineering. In 2010 he came back on the scene with his new works.
His music is a melt of various genres such as Techno, IDM, Electro called SICK TECHNO.